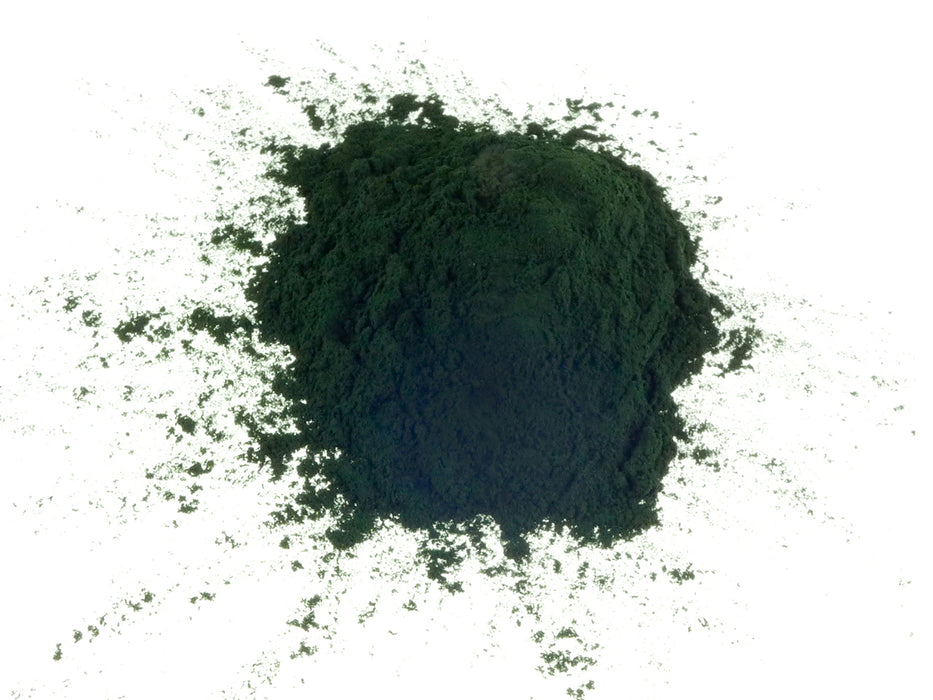 Why it's great quality
Spirulina is a micro-algae superfood. It's an antioxidant, high in omega-3, rich in protein, minerals and vitamins B1, B2, and B3. It's so nutritious that NASA uses it as a protein rich dietary supplement for astronauts on space missions; it helps maintain a healthy immune system and is a powerful anti-inflammatory. 
From outer space to deep underground… The water sourced for our Spirulina comes from 300m deep wells and after harvesting it's washed over a fine mesh screen to preserve its purity, then it's gently dried to preserve its nutritional benefits. 
100% pure Spirulina. Nothing added, nothing taken away. No additives or preservatives. No nasties. 
WHAT IT'S FOR 
With its unique blue-green colour, our organic Spirulina powder is best mixed in with your favourite smoothie - we like ours with banana, raw kale and coconut water for a morning boost. Rich in fibre and gluten free, Spirulina can be baked into muffins, pancakes and protein bars for your health-conscious customers. 
Contraindications: None.
WHERE IT'S FROM
Our Spirulina is grown in China (like pretty much all the world's spirulina) on the vast expanse of the Inner Mongolian grasslands, well away from the hustle and bustle of the East Coast cities. It is found in fresh water, and the certified organic spirulina used for our powder is grown in a controlled environment and regularly filtered and tested to ensure it remains of the highest standard.
Environmental impact 
We only work with suppliers who pay their farmers fair prices and have good working conditions.
Nutritional Information 
Nutritional Information (per 100g)
PACKAGING AND SIZES
We use resealable packaging to make sure our products are fresh and tamper proof. The pouches stand up on your shelf, nice and proud.
Packs range from 25g to 25kg
25g packs are intended as samples. Some options are sent as multiple 250g bags (printed full colour bags). Other options are sent as 1kg bags (or multiple 1kg bags). The 25kg drum option is a single drum of spirulina powder. It does not come in individual 1kg packets.
Want more than the largest amount listed? No problem! Contact us for wholesale options. 
SHIPPING
We ship to all EU countries. For more information on shipping to non UK addresses please refer to our shipping page.
DISCLAIMER 
As with all food and supplements, it is essential that you do your own research to decide if this product is right for you. It should be used as part of a healthy, balanced diet and should not be a substitute for regular exercise. While we believe that these products can be beneficial in many ways, they should not be taken instead of conventional medicine. Consult your doctor first if you suffer from any health problems or are pregnant or breastfeeding.