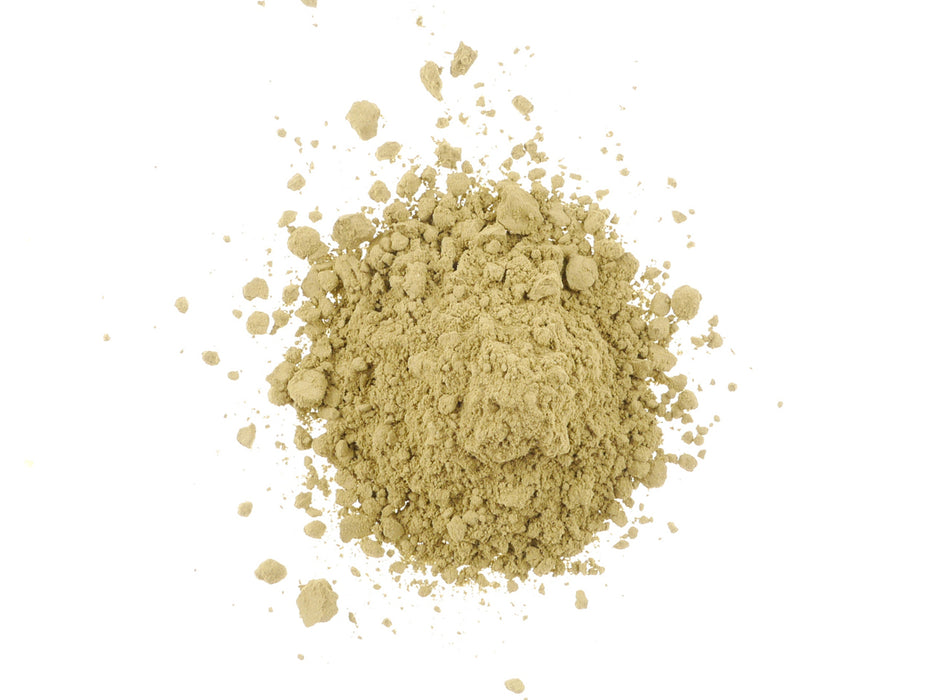 Why it's great quality
Our barley plant leaves are harvested when they are young and at their most nutritionally potent - preserving their health benefits. Our organic barleygrass powder is then dried and milled to a very fine powder, resulting in a chlorophyll-rich green coloured powder with a fresh aroma.
Nothing added, nothing taken away. No additives or preservatives. No nasties.
Well known to be one of nature's great antioxidants, barleygrass has been used worldwide for centuries. Barleygrass boasts an impressive number of vitamins (B1, B2, B6, B12) minerals (potassium, calcium, iron, phosphorus and magnesium), amino acids, proteins, and fibre. These nutrients are thought to aid digestion, build up a good immune system and detoxify.
WHAT IT'S FOR
With a surprisingly tart flavour - it's not as sweet as wheatgrass - barleygrass powder is a perfect way to balance out sweeter drinks and deserts. The use of barley in food and for medicinal purposes dates back even further than the Roman gladiators, who ate raw barley for strength and stamina. Thankfully, it's easier than ever to consume, so you don't have to eat like a gladiator to feel like one.
Great in smoothies and shakes, barleygrass powder is also a great way to boost both the flavour and nutritional content of a homemade salad dressing or muffin. Add it to your raw protein power balls for a little extra flavour and a lot of extra goodness.
Contraindications: None.
WHERE IT'S FROM
Our current batch of organic barleygrass powder is made from barley plants grown on fertile plains by European farmers. Barleygrass from Europe is generally of a better quality than its Asian counterpart as it's air dried in a temperature controlled 45-degree oven, rather than freeze dried.
Environmental impact
As our organic barleygrass powder is produced in the EU rather than Asia, it has not travelled as many miles to reach us here at NutriCraft. All EU produce has to adhere to very strict rules about production, so rest assured it has been sustainably sourced and everyone in the supply chain has the right to good working conditions and fair pay.
Nutritional Information 
Nutritional Information (per 100g)
PACKAGING AND SIZES
We use resealable packaging to make sure our products are fresh and tamper proof. The pouches stand up on your shelf, nice and proud.
Packs range from 25g to 25kg
Want more than the largest amount listed? No problem! Contact us for wholesale options.
SHIPPING
We ship to all EU countries. For more information on shipping to non UK addresses please refer to our Shipping page.
DISCLAIMER
As with all food and supplements, it is essential that you do your own research to decide if this product is right for you. It should be used as part of a healthy, balanced diet and should not be a substitute for regular exercise. While we believe that these products can be beneficial in many ways, they should not be taken instead of conventional medicine. Consult your doctor first if you suffer from any health problems or are pregnant or breastfeeding.