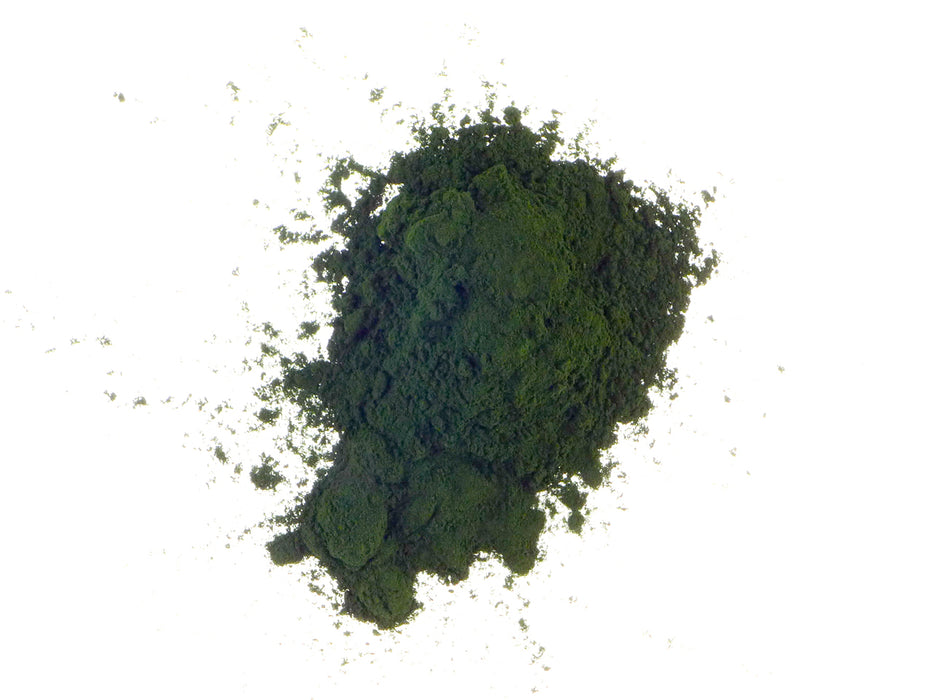 Why it's great quality
Chlorella is a micro-algae superfood. Boasting more chlorophyll than any other plant, it's a powerful antioxidant that also contains many of the essential fats, vitamins and proteins that we need in our diet. No wonder they thought it would solve the global food crisis back in post war Britain. 
100% pure Chlorella. Nothing added, nothing taken away. No additives or preservatives. N
Chlorella has a naturally tough cell wall that restricts absorption into the body, so we sonic-blast ours to crack that wall, ensuring none of those precious nutrients go to waste.
This ultrasound method also means that no heat is used so that our Chlorella retains its nutritional content. 
The water sourced for our Chlorella is also rather special – it comes from 300m underground and is filtered and tested twice a year to ensure its purity. 
WHAT IT'S FOR 
With a strong, unique taste, our organic Chlorella powder is best mixed with a favourite smoothie. Try it with banana, raw kale and coconut water for a morning boost. Rich in fibre and gluten free, chlorella can also be baked into muffins, pancakes and protein bars giving your health-conscious customers a boost. 
Contraindications: None.
Suitable for vegetarians and vegans, raw diets and those on gluten and yeast free diets. 
WHERE IT'S FROM 
Our chlorella is grown in China on the vast expanse of the Inner Mongolian grasslands, well away from the hustle and bustle of the East Coast cities. It is found in fresh water, and the certified organic Chlorella used in our powder is grown in a controlled environment and regularly tested for contamination. 
Environmental impact 
We only work with suppliers who pay their farmers fair prices and have good working conditions.
Nutritional Information 
Nutritional Information (per 100g)
PACKAGING AND SIZES
We use resealable packaging to make sure our products are fresh and tamper proof. The pouches stand up on your shelf, nice and proud.
Packs range from 25g to 25kg.
The 5kg pack, 20kg box and 25kg drum option are single containers of chlorella. They do not come in individual 1kg packets.
Want more than the largest amount listed? No problem! Contact us for wholesale options.
SHIPPING
We ship to all EU countries. For more information on shipping to non UK addresses please refer to our Shipping page.
DISCLAIMER
As with all food and supplements, it is essential that you do your own research to decide if this product is right for you. It should be used as part of a healthy, balanced diet and should not be a substitute for regular exercise. While we believe that these products can be beneficial in many ways, they should not be taken instead of conventional medicine. Consult your doctor first if you suffer from any health problems or are pregnant or breastfeeding.