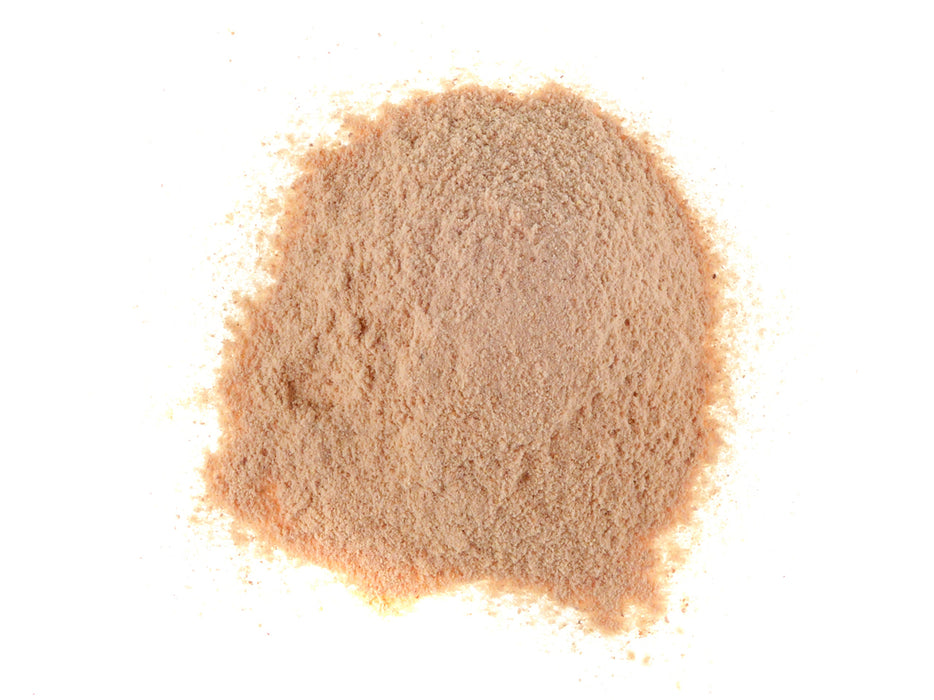 Why it's great quality
With its low glycaemic index (GI) and sweet flavour, the Lucuma is the new superfruit on the block.
Nothing added, nothing taken away. No additives or preservatives. No nasties. 
Grown at high altitudes, our finely milled Peruvian grown organic Lucuma powder is packed with nutrients. Rich in antioxidants, Lucuma contains carotene, fibre and B vitamins, most notably vitamin B3. We preserve the high nutrient content by cleaning the pulp of the fruit in natural water, then air drying it at a low temperature. 
WHAT IT'S FOR 
Resembling a mango, lucuma has a subtle, sweet flavour similar to biscuits and honey. It's low GI makes it a great health-conscious sweetener for slow release energy. 
A versatile ingredient, lucuma powder can be used in everything from baby food to creamy liqueurs. Add it to your smoothies, yoghurt or juice for a nutrient boost, or to your desserts to satisfy that sugar craving. Lucuma ice cream is fantastic – it's one of the most popular ice cream flavours in South America – and we also recommend Lucuma cheesecake, our current dessert of choice!
Contraindications: None.
Suitable for vegetarians and vegans, raw diets and those on gluten and yeast free diets. 
WHERE IT'S FROM 
Native to the subtropical rainforest valleys of South America, the lucuma fruit we use is grown and harvested in the Peruvian Andes. It has been consumed there for more than 2,000 years, pre-dating even the Incas. The lucuma is by far the most popular fruit in Peru, both for its sweet taste and for its high nutritional content - the locals have always known the value of this 'superfruit'. 
Environmental impact 
Historically, lucuma trees have provided families and villages with food when other crops have been in short supply, so the locals see it as both a stable source of food and an 'insurance policy' against crop failure.
The lucuma fruits in our organic powder are grown in a completely chemical free environment. Cultivation of the fruit has been expanding as it grows more and more popular across the world, creating more jobs for the Peruvian farmers. As with all of our products, we only work with suppliers who pay their farmers fair prices and have good working conditions.
Nutritional Information 
Nutritional Information (per 100g)
PACKAGING AND SIZES
We use resealable packaging to make sure our products are fresh and tamper proof. The pouches stand up on your shelf, nice and proud.
Packs range from 50g to 20kg.
The 20kg pack will come as 2 x 10kg packs. 
Want more than the largest amount listed? No problem! Contact us for wholesale options. 
SHIPPING
We ship to all EU countries. For more information on shipping to non UK addresses please refer to our Shipping page.
DISCLAIMER 
As with all food and supplements, it is essential that you do your own research to decide if this product is right for you. It should be used as part of a healthy, balanced diet and should not be a substitute for regular exercise. While we believe that these products can be beneficial in many ways, they should not be taken instead of conventional medicine. Consult your doctor first if you suffer from any health problems or are pregnant or breastfeeding.