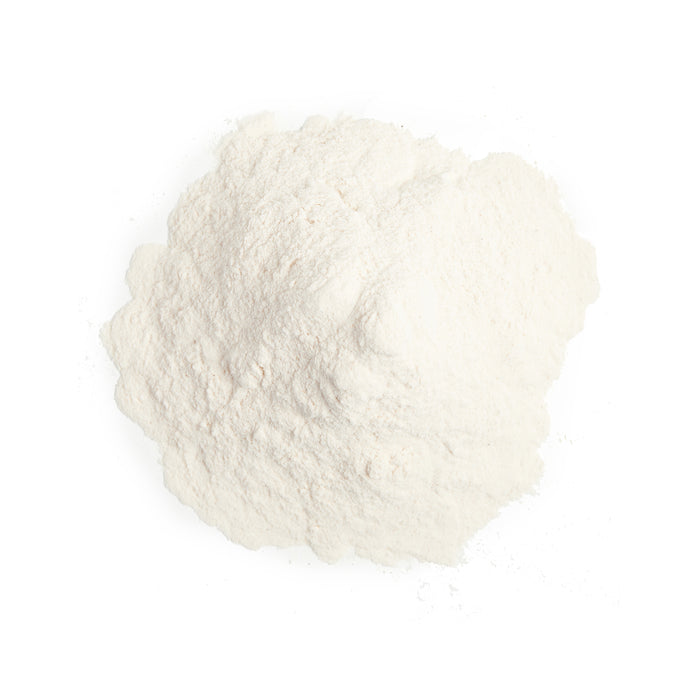 Organic Baobab Fruit Powder
Why it's great quality
Unlike most fruits, the baobab is dried naturally in the sun whilst still attached to the branch, which helps to preserve the nutrients. Apart from this glorious natural sunlight, no other heat is used in the entire production of our organic baobab fruit powder, making it suitable for raw diets.

Nothing added, nothing taken away, just raw. No additives or preservatives. No nasties.

Baobab is an African fruit and the Ghanaian trees that our baobab is sourced from have been growing for thousands of years. A fruit that has flown under the radar until recently, it's jam packed full of antioxidants, vitamin C, potassium, calcium and fibre, making it a genuine, natural superfood.
WHAT IT'S FOR
With its sweet, citrus flavour, baobab fruit powder will transport you to a sub Saharan beach, whether you're adding it to cereal and oatmeal, yoghurt and smoothies or pancakes and waffles. If you're creating energy bars for your local sports team or making sorbets and frozen desserts for your artisanal ice cream bar, we're sure baobab will be your new favourite ingredient.

And don't reserve it for food! It's also a fantastic ingredient in face masks and creams. With high levels of vitamin C and antioxidants, our organic baobab fruit powder's fine texture dissolves in any liquids or creams, all the better to bring out your, or your customers', inner glow.

Contraindications: None.
Suitable for vegetarians and vegans, and those on raw diets.
WHERE IT'S FROM
Sustainably sourced in Ghana, the baobab fruit has been a well-kept African secret until recently. With six times the antioxidants of blueberries and six times the vitamin C of oranges, we're glad they shared this super fruit with the rest of the world.
Environmental impact
Since demand for baobab has taken off, the farmers who grow it have reaped the benefits, bringing much needed work to many Ghanaian farmers and, especially, the women of Ghana.

It's a sustainable process as it's not just the fruit that is used. The shells of the baobab fruit are repurposed into goblets, the bark is pound down to make cork or rope, and it's flattened to make roof tiles. The trunks of this incredible tree are large enough to house bus shelters and water tanks; no wonder the baobab has been coined "the great tree of the African village".
Nutritional Information 
Nutritional Information (per 100g)
PACKAGING AND SIZES
We use resealable packaging to make sure our products are fresh and tamper proof. The pouches stand up on your shelf, nice and proud.
Packs range from 100g to 25kg. The 5kg option comes as a single non-branded pack of baobab powder. It does not come in individual 1kg packets. The 10kg, 15kg and 25kg options come as one big sack of baobab, not individual 1kg packs.
Want more than the largest amount listed? No problem! Contact us for wholesale options.
SHIPPING
We ship to all EU countries. For more information on shipping to non UK addresses please refer to our Shipping page.
DISCLAIMER
As with all food and supplements, it is essential that you do your own research to decide if this product is right for you. It should be used as part of a healthy, balanced diet and should not be a substitute for regular exercise. While we believe that these products can be beneficial in many ways, they should not be taken instead of conventional medicine. Consult your doctor first if you suffer from any health problems or are pregnant or breastfeeding.