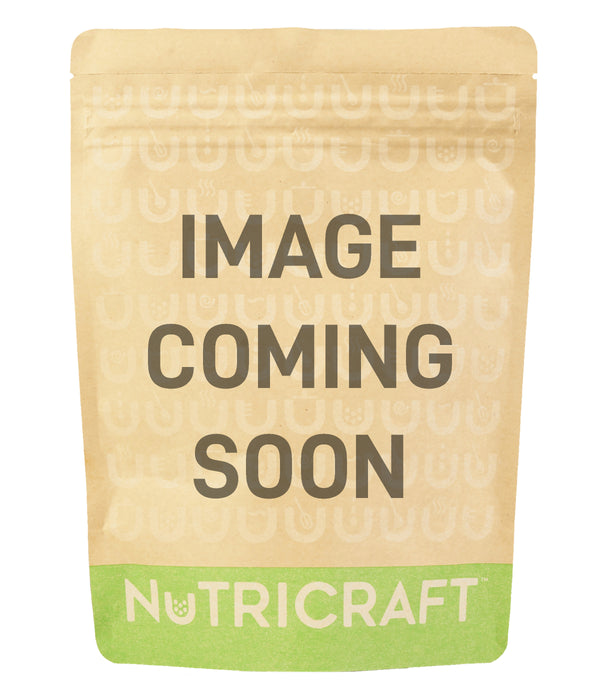 Organic Hemp Protein powder (60%)
Why it's great quality
Hemp protein is a fantastic source of protein. It contains a similar essential amino acid profile (the building blocks of proteins) to meat and dairy products while being totally vegan and doesn't have an overpowering flavour, allowing it blend in to smoothies and baked foods. Hemp protein also has other vitamins and minerals in it making it a very nutritious all rounder.
Most hemp protein on the market is 50% protein, ours is a whopping 60%. Any mathematicians reading this will realise that's actually 20% more protein! A 10g serving of 50% hemp protein is 5g protein, whereas ours gives 6g! Meaning more space in your creations (and stomach) for other ingredients.
Nothing added, nothing taken away. No additives or preservatives. No nasties.
WHAT IT'S FOR
Use our hemp protein to add extra protein to your diet, especially important if you've been doing weight training or your regular diet doesn't get enough. Adults are recommended to have 0.75g per kilo of body weight. 

Put it in a smoothie or in a brownie. Make your own turbo charged protein shakes by combining with other ingredients we sell such as cacao powder or acai berry powder. 

Contraindications: None. 
WHERE IT'S FROM 
Our hemp protein is from China, who are world leaders in THC-free hemp production. It's tested for pesticides and fully organic certified. Organic hemp seeds are milled and have their oil removed via a cold press extraction method. The remaining material is turned in to this versatile powder.

Environmental impact 
Hemp is quick growing. There's a reason why people call it 'weed' - it doesn't need any fertilisers or pesticides. It is very good at capturing carbon and also improves soil quality where it's grown.

Nutritional Information 
Nutritional Information (per 100g)
PACKAGING AND SIZES
We use resealable packaging to make sure our products are fresh and tamper proof. The pouches stand up on your shelf, nice and proud.
Packs range from 100g to 5kg.
Want more than the largest amount listed? No problem! Contact us for wholesale options. 
SHIPPING
We ship to all EU countries. For more information on shipping to non UK addresses please refer to our shipping page.
DISCLAIMER 
As with all food and supplements, it is essential that you do your own research to decide if this product is right for you. It should be used as part of a healthy, balanced diet and should not be a substitute for regular exercise. While we believe that these products can be beneficial in many ways, they should not be taken instead of conventional medicine. Consult your doctor first if you suffer from any health problems or are pregnant or breastfeeding.