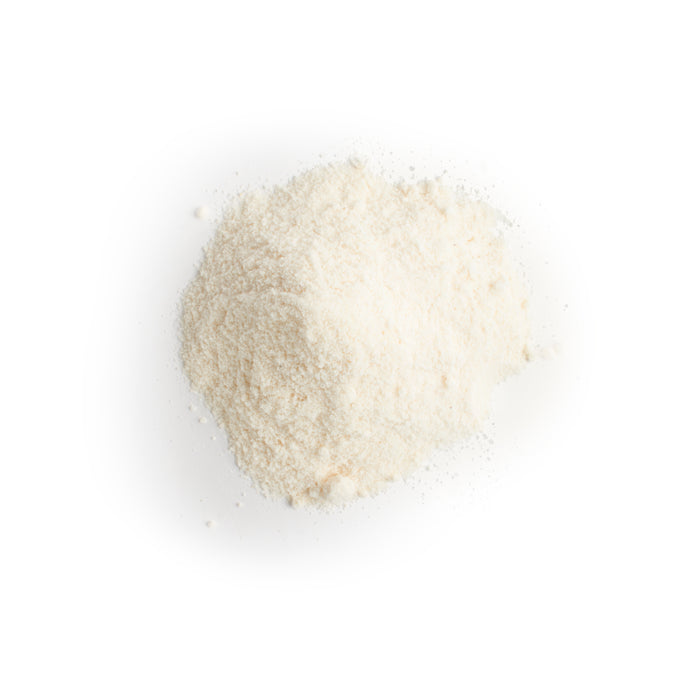 Why it's great quality
Like our coconut oil, only the white meat of the coconut is used to make this nutritious, versatile flour. In fact, this coconut flour was originally a by-product of the coconut oil making process and initially wasn't considered to be of much value. But the increase in gluten free breaking and impressive nutritional profile has meant it has seen a steady increase in demand in recent years and is now a popular wholefood in its own right.
100% pure coconut flour. Nothing added, nothing taken away. No additives or preservatives. No nasties. 
What it's for
Coconut flour can be used as a substitute for plain flour in both savoury and sweet recipes. It's particularly useful as a gluten free substitute in recipes. There are many recipes online which are a great starting point if you're looking for inspiration.
Contraindications: None.
Where it's from
Our 100% pure organic coconut flour is specially imported from the ancient coconut estates of Sri Lanka, where it's long been depended on by locals as a nutrient-rich treasure trove.
We only use adult humans to pick and refine our coconuts. Never human children or monkeys. We're not joking. In some regions of the world pig-tailed macaques are made to collect hundreds of coconuts a day; they are shackled and worked so hard they faint. We will have no part in slavery, human or animal.
Environmental impact
We only work with Sri Lankan virgin coconut estates because they use organic compost fertilisers, not chemicals.
Nutritional Information 
Nutritional Information (per 100g)
PACKAGING AND SIZES
We use resealable packaging to make sure our products are fresh and tamper proof. The pouches stand up on your shelf, nice and proud.
Packs range from 250g to 25kg. The 25kg wholesale option is one 25kg sack of coconut flour, it does not come in multiple 1kg bags.
Want more than the largest amount listed? No problem! Contact us for wholesale options. 
SHIPPING
We ship to all EU countries. For more information on shipping to non UK addresses please refer to our Shipping page.
DISCLAIMER 
As with all food and supplements, it is essential that you do your own research to decide if this product is right for you. It should be used as part of a healthy, balanced diet and should not be a substitute for regular exercise. While we believe that these products can be beneficial in many ways, they should not be taken instead of conventional medicine. Consult your doctor first if you suffer from any health problems or are pregnant or breastfeeding.