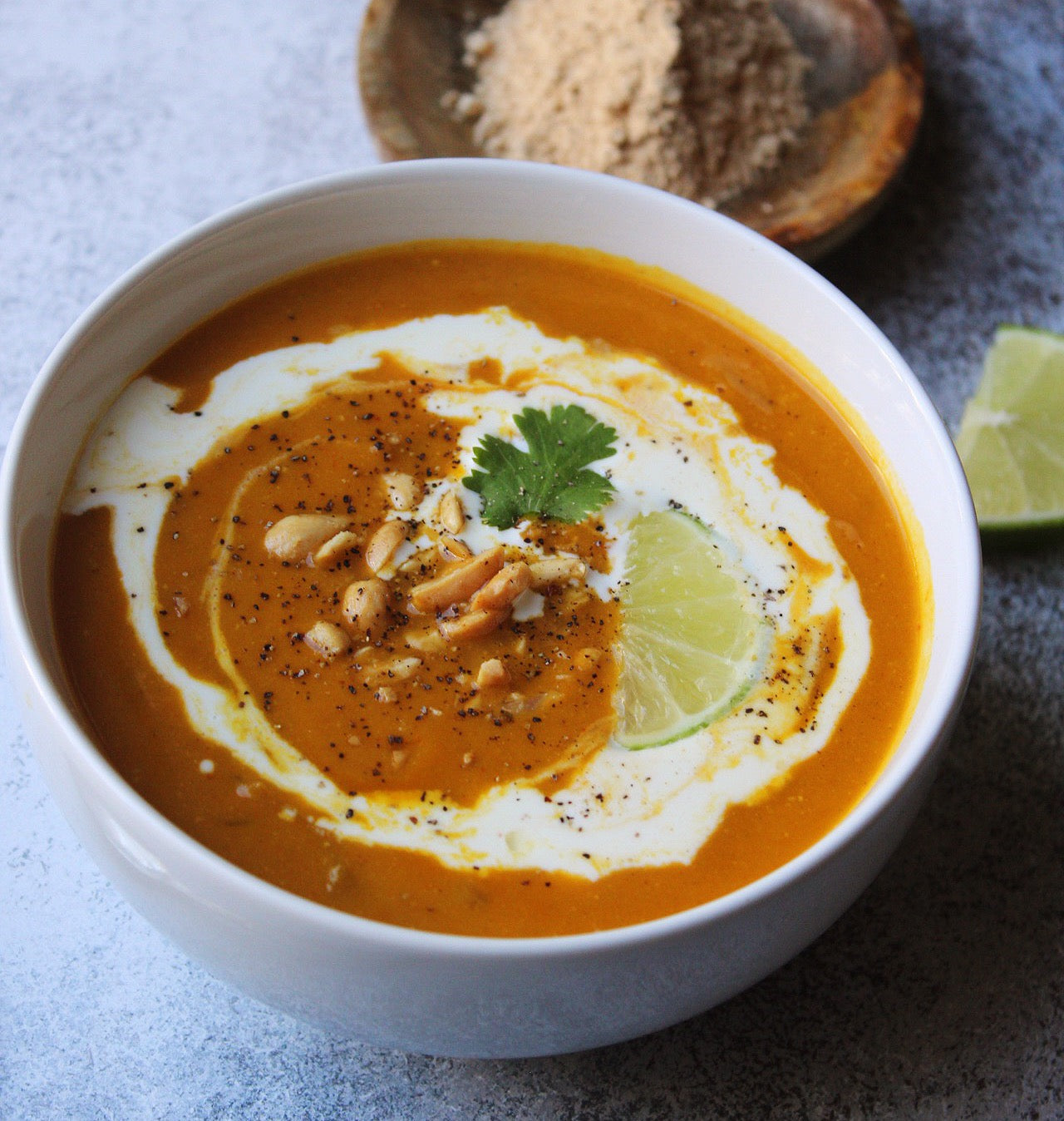 Thai Butternut Squash Soup with Maca Powder
Get your vegetable the delicious way by pairing them with red curry, coconut milk and the healthy benefits of Organic Maca Powder. Prepare a large pot of this soup, and have leftovers the next day!
Ingredients
1 tablespoon coconut oil
½ yellow onion, diced
1 tablespoon Thai red curry
1 butternut squash, peeled with seeds removed
2 cup vegetable stock
1 tablespoon Organic Maca Powder
1 13.5 oz coconut milk can
1 13.5 oz coconut cream can
1 lime, sliced
Crushed peanuts, for garnish
Cilantro, for garnish
Sea salt
Method
In a large pot, heat oil then add onions. Cook until translucent and soft. Add curry sauce and stir well. Add cubed butternut squash to pot then cover with vegetable stock and coconut milk. Cover and simmer 15-20 minutes or until squash is cooked through. With a hand mixer, blend the butternut squash into soup to create a creamy texture. Stir in Organic Maca Powder. Using a spoon pour a little of coconut cream over the soup and garnish with peanuts, salt and cilantro. Serve with limes.