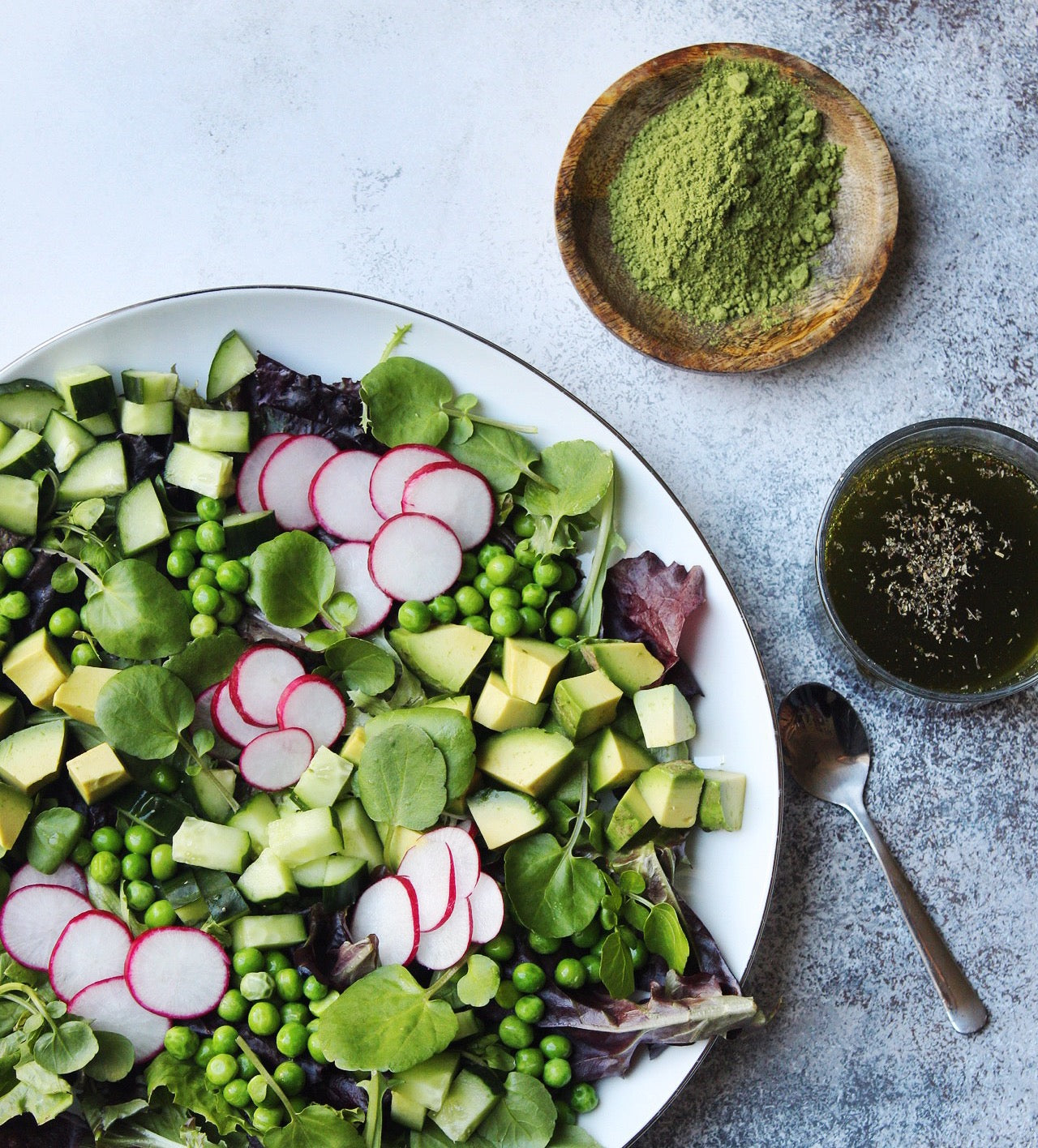 Moringa Pesto Vinaigrette Salad Dressing
Using superfood powders in savoury dishes doesn't need to be boring. You can add Organic Moringa powder and coconut oil to vinaigrette dressing to take the flavour and health benefits to the next level. Drizzle over a vibrant summer salad and get your greens the delicious way.
Ingredients
Salad
2 cups lettuce
½ cup fresh peas
3 radishes, sliced
1 avocado, cubed
1 cucumber, diced
1 bunch watercress
Vinaigrette
¼ cup coconut oil
¼ cup balsamic vinegar
1 teaspoon minced basil
1 teaspoon Organic Moringa powder
1 teaspoon salt
1 teaspoon Italian seasoning
Instructions
Place lettuce on a plate then top with radishes, cucumber, avocado, peas and watercress. In a small bowl, combine dressing ingredients and stir well. Drizzle on top of salad and enjoy!