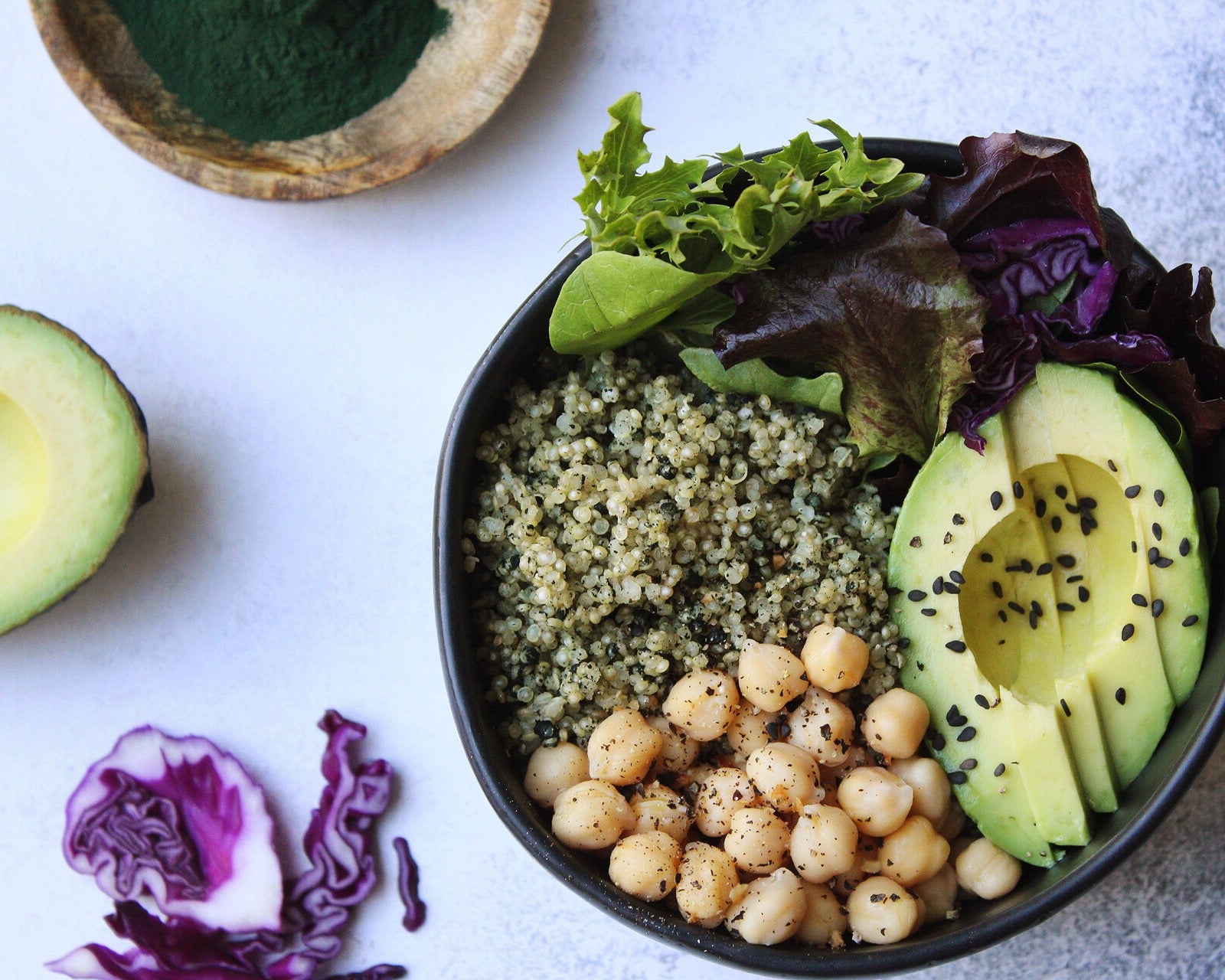 Spirulina Quinoa Bowl
The ancient seed, quinoa makes a hearty lunch option because it's filling without the carbs. Add your spirulina powder to it for extra nutrients as well as avocado and artisan lettuce. Serve with salad dressing and enjoy!
Ingredients
1 cup quinoa
1 teaspoon salt
1 scoop spirulina
½ cup chickpeas, cooked
½ avocado
1 handful lettuce
Black sesame seeds, for garnish
Salad dressing of choice
Method
Cook quinoa according to package directions. Add salt and spirulina and stir to mix in then add to half the bowl. Fill the rest of the bowl with salad, chickpeas, and avocado. Sprinkle with sesame seeds and drizzle with your favourite salad dressing.