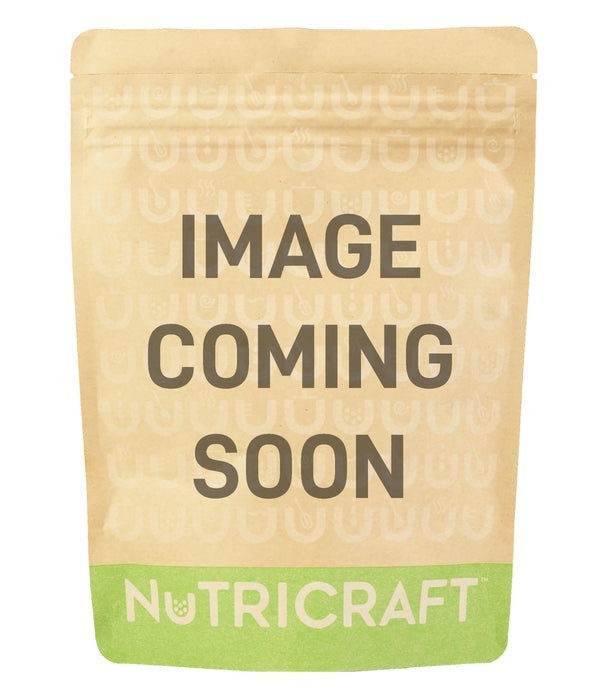 Why it's great quality
Important: Due to the nature of this product the coconut oil may separate from the coconut solids. If the separation is an issue for your production proecess it is easily fixed by gently heating to around 30°C and giving it a good stir and allowing it to set again, ideally somewhere cool.

Similar to our our creamed coconut, coconut butter is made from the dehydrated meat of a mature coconut, also known as desiccated coconut. This is then passed through a colloid mill not once but twice which produces this creamy paste. The second trip through the mill creates an even smoother (buttery, you could say) product than creamed coconut, which has a coarser texture. It has all the great flavour you'd expect from a NutriCraft coconut product and the perfect consistency to use as a base for all sorts of tasty creations.

100% pure coconut butter. Nothing added, nothing taken away. No additives or preservatives. No nasties. 
What it's for
Can be used as a spread (similar to other nut butters), added to porridge, a non-dairy creamer for hot drinks. It is also often used for making chocolate and in bakery goods.

Contraindications: None.
Where it's from
Our 100% pure organic coconut butter is specially imported from the ancient coconut estates of Sri Lanka, where it's long been depended on by locals as a nutrient-rich treasure trove.
We only use adult humans to pick and refine our coconuts. Never human children or monkeys. We're not joking. In some regions of the world pig-tailed macaques are made to collect hundreds of coconuts a day; they are shackled and worked so hard they faint. We will have no part in slavery, human or animal.
Environmental impact
We only work with Sri Lankan virgin coconut estates because they use organic compost fertilisers, not chemicals.
Nutritional Information 
Nutritional Information (per 100g)
PACKAGING AND SIZES
We use resealable packaging to make sure our products are fresh and tamper proof. The pouches stand up on your shelf, nice and proud.
Packs range from 250g to 20kg. The 20kg wholesale option is one 20kg pack of coconut butter, it does not come in multiple 1kg bags.
Want more than the largest amount listed? No problem! Contact us for wholesale options. 
SHIPPING
We ship to all EU countries. For more information on shipping to non UK addresses please refer to our Shipping page.
DISCLAIMER 
As with all food and supplements, it is essential that you do your own research to decide if this product is right for you. It should be used as part of a healthy, balanced diet and should not be a substitute for regular exercise. While we believe that these products can be beneficial in many ways, they should not be taken instead of conventional medicine. Consult your doctor first if you suffer from any health problems or are pregnant or breastfeeding.