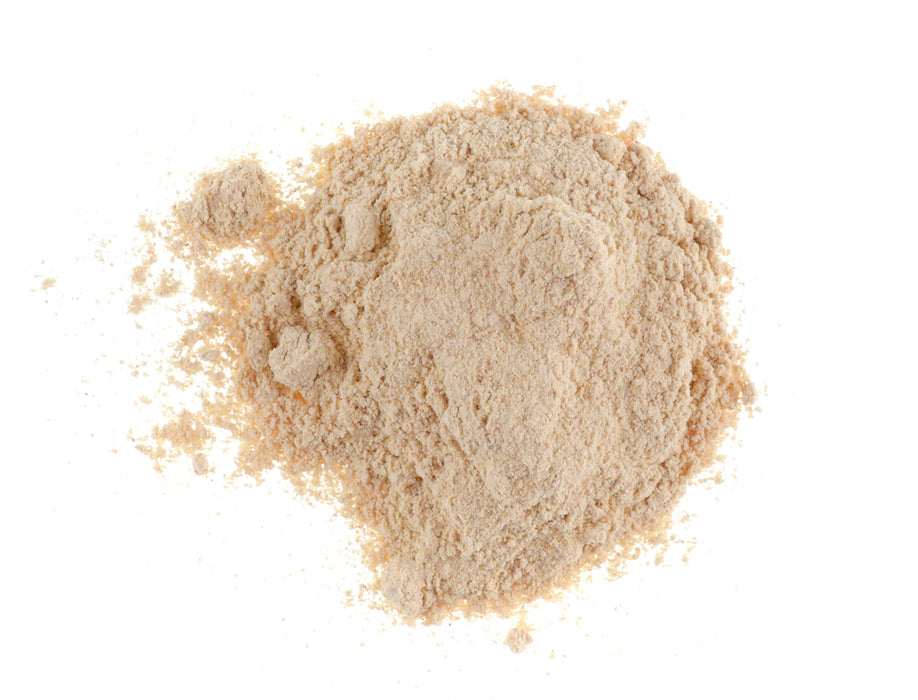 WHY IT'S GREAT QUALITY
Grown at altitudes of around 4000m, Maca is a root vegetable bursting with health benefits. We do everything in our power to preserve the high nutritional content of this hardworking, all-round supplement thought to have sustained and strengthened the legendary Incan Imperial warriors. 
We choose only thicker maca roots because they absorb more nutrients – so much so that after our maca has been harvested there is little nutritional value left in the fields and they have to be left to fallow for a few years. We also dry our maca at low temperatures, initially in tents up in the mountains, to ensure that nothing is destroyed in the processing of the roots. 
Nothing added, nothing taken away. No additives or preservatives. No nasties. 
Highly regarded as a 'superfood', our organic Maca powder is rich in carbohydrates, protein, fibre and antioxidants. It is a great source of calcium, potassium, and vitamin B, is high in amino and fatty acids and trace elements iodine, iron, copper, manganese and zinc. 
Maca roots come out of the ground in different colours, shapes and sizes. Big believers in the power of nature, our powder is a full spectrum blend of these colours. But don't expect rainbows – sadly it comes out the same colour once powdered. Remember this little fact when you come across someone trying to sell you "black maca". 
WHAT IT'S FOR 
A versatile, earthy ingredient with a slightly sweet, nutty flavour, Maca powder adds nutritional value to home-made organic chocolate bars, healthy weekend bakes and your raw protein balls. 
Maca has a naturally low glycaemic index, making it an excellent addition to your customers' porridge, granola or pancakes. 
If you prefer to drink your nutrients, we recommend adding 1 or 2 teaspoons to your daily smoothie or juice for a gentle energy boost and to help curb any sugar cravings. 
CONTRAINDICTIONS: None.
Suitable for vegetarians and vegans, raw diets and gluten and yeast free diets. 
WHERE IT'S FROM 
Native to the subtropical rainforest valleys of South America, the Maca we use is grown and harvested in the Peruvian Andes. Maca has been used by the Andean people for centuries as a supplement to their diet and in a range of medicines. It has a rich history in Peruvian culture, where it's traditionally used as an aphrodisiac (perhaps down to its high concentration of proteins) and a fertility aid. It's a testament to it's value that it was accepted by the Spanish as currency during the Inca Empire Colonisation. 
ENVIRONMENTAL IMPACT
The Maca roots we use in our organic powder are grown in a completely chemical free environment. 
Cultivation of the root has been expanding as it grows in popularity, creating more jobs for the Peruvian farmers. As with all of our products, we only work with suppliers who pay their farmers fair prices and have good working conditions.
Nutritional Information 
Nutritional Information (per 100g)
PACKAGING AND SIZES
We use resealable packaging to make sure our products are fresh and tamper proof. The pouches stand up on your shelf, nice and proud.
Packs range from 25g to 20kg.
Some options come as multiple 250g printed bags, others will come as single 1kg packs (or multiples). The 10kg sack option is a single sack of maca powder. It does not come in individual 250g or 1kg packets.
Want more than the largest amount listed? No problem! Contact us for wholesale options. 
SHIPPING
We ship to all EU countries. For more information on shipping to non UK addresses please refer to our Shipping page.
DISCLAIMER 
As with all food and supplements, it is essential that you do your own research to decide if this product is right for you. It should be used as part of a healthy, balanced diet and should not be a substitute for regular exercise. While we believe that these products can be beneficial in many ways, they should not be taken instead of conventional medicine. Consult your doctor first if you suffer from any health problems or are pregnant or breastfeeding.