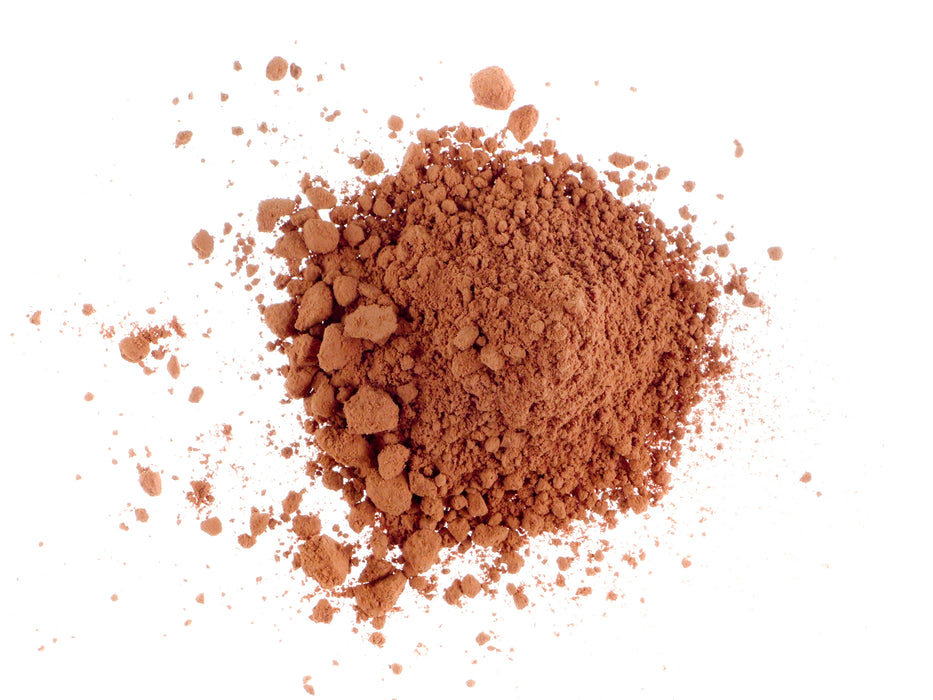 Organic Raw Cacao / Cocoa Powder
Why it's great quality
We use the King of Cacao - organic raw Criollo cacao beans - in our cacao powder, guaranteeing at least 75% content of this is rare, very high-quality aromatic bean, used by luxury chocolate brands like Valrhona, and artisan chocolate brands like Duffy's and Forever Cacao. It's considered a delicacy and prized for its superior flavour – the result of the bean's higher fat content. 

All our cacao is 100% raw, pure cacao. Nothing added, nothing taken away. No additives or preservatives. No nasties.

It doesn't just taste good, as you probably know cacao does good too. This organic raw cacao powder is a high functioning superfood; packed full of nutrients and antioxidants. And we make sure it stays that way; all our cacao products are raw, retaining far more nutrients and goodness than beans that have been roasted, or alkalised using the Dutch process.
What it's for
Suitable for drinking and baking, our cacao is also ideal for chocolate making, whether you're chocolate making at home for fun, or fine tuning your own brand of chocolate for the next vegan market.

As with any pure cacao, it has a naturally bitter taste and may need a sweetener (see our Coconut Palm Sugar, Stevia Powder and Lacuma Powder for natural sweetener alternatives).

Contraindications: None.
Where it's from
Our Criollo cacao beans are grown in the Peruvian Amazon, the spiritual home of cacao.

Enjoyed by locals long before they shared its secrets with the outside world, cacao and Peru have an intertwined history. Almost all of Peru's cacao is grown by small holders who rely on a weekly harvest (April – September) as their main source of income. Their crop is sold to cooperatives who act as intermediaries. It's then processed in Peru before it's trucked to Lima and exported to the UK.
Environmental impact
Peruvian cacao is grown sustainably amongst trees or shrubs, using an agroforestry land management system. This method has much less environmental impact than the fertiliser-heavy plantations that are common in West Africa and which cause so much deforestation.
Nutritional Information 
Nutritional Information (per 100g)
PACKAGING AND SIZES
We use resealable packaging to make sure our products are fresh and tamper proof. The pouches stand up on your shelf, nice and proud.

Packs range from 25g to 25kg.

The 5kg and 25kg sack options are wholesale sacks of cacao powder.  They don't come as individual resealable 1kg packets.

Want more than the largest amount listed? No problem! Contact us for wholesale options.
Shipping
This product ships everywhere. No restrictions.
Disclaimer
As with all food and supplements, it is essential that you do your own research to decide if this product right for you. It should be used as part of a healthy, balanced diet and should not be a substitute for regular exercise. While we believe that these products can be beneficial in many ways, they should not be taken instead of conventional medicine. Consult your doctor first if you suffer from any health problems or are pregnant or breastfeeding. 
caco, cacoa