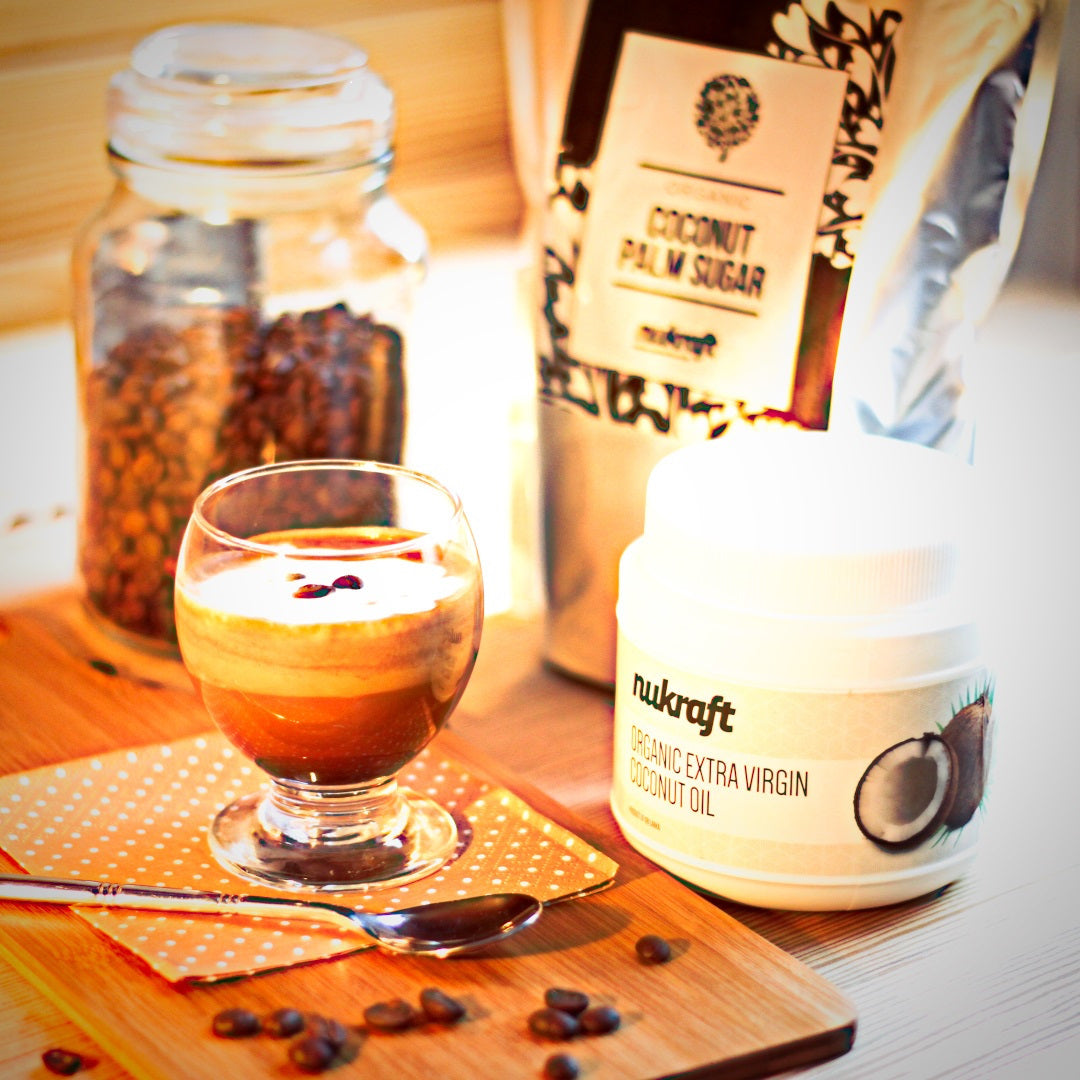 Vegan Bullet Proof Maca-iato
This is our take on the popular Bullet Proof Coffee complete with a coconut and maca twist for an extra healthy tasty kick. This has become incredibly popular recently as the coconut oil and coffee combine to give a slow release of Caffeine that will keep you going all day, with the addition of the maca and coconut milk you will be super charged and drowning in luxury. 
To make two cups:
For the Coffee
2 tbsp Nukraft Organic Extra Virgin Coconut Oil
2 Double Espresso (We like an organic medium roast)
Sweeten to taste with Organic Coconut Palm Sugar
If you're not vegan you can replace one tbsp of coconut oil for grass fed butter
Blend the coconut oil and butter with the freshly made espressos and serve into warmed cups or glasses. 
For the Maca foam topping
4 tbsp whole coconut milk
1 tsp Organic Maca Powder
We like to add 1 tsp Organic Coconut Palm Sugar 
Gently heat the coconut milk and blend with the Organic Maca Powder and Organic Coconut Palm Sugar until thick and frothy. 
Spoon the frothy mix onto the bullet proof espressos, once a thick layer is established you should be able to pour on the rest of the mixture without the coffee and froth mixing. We've garnished ours with roasted coffee beans.