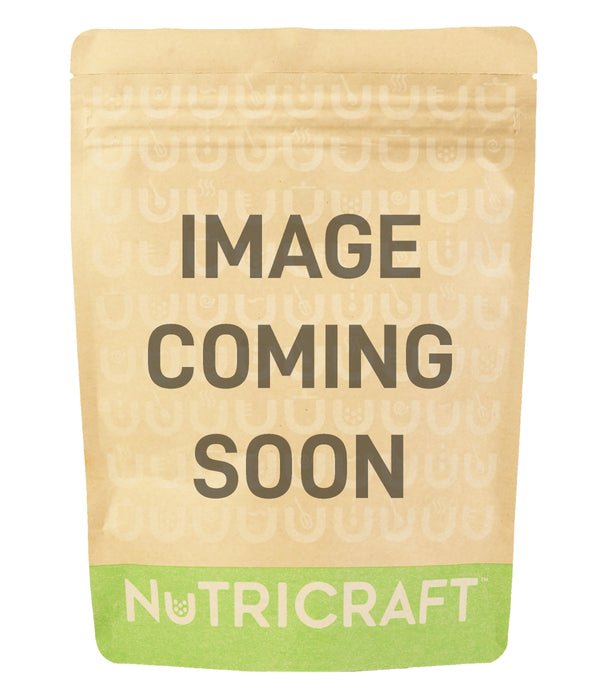 Organic Psyllium Husk powder
Why it's great quality
Psyllium (also known as isabgol) is the husks of the grass-like plantago plant. The fibrous husks are soluble in water and create a viscous, mucilaginous consistency (somewhat like chia seeds).
Ours is pre-powdered, meaning it dissolves quicker and is in a more convenient form to be incorporated in to recipes.
Nothing added, nothing taken away. No additives or preservatives. No nasties.
WHAT IT'S FOR
Commonly used a thickening agent suitable for vegetarians and vegans.
A source of slow release energy and high in fibre, linked to promoting a healthy gut and good digestion. Can be taken regularly to promote efficient and regular GI transit.

Contraindications: None. 
WHERE IT'S FROM 
We import from India, where it's commonly found on the rolling fields of the states of Gujarat and Rajasthan. Psyllium has been cultivated in India since at least the Middle Ages, when it brought to India's west coast by Arabs. It's part of traditional Ayurvedic medicine.
Environmental impact 
It's a hardy plant that grows well and is considered sustainable relative to other crops as there is no known significant damage to air, water or soil quality associated with its cultivation. Likewise the areas it grows are not heavily forested so it's cultivation doesn't drive deforestation.

Nutritional Information 
Nutritional Information (per 100g)
PACKAGING AND SIZES
We use resealable packaging to make sure our products are fresh and tamper proof. The pouches stand up on your shelf, nice and proud.
Packs range from 100g to 25kg.
Want more than the largest amount listed? No problem! Contact us for wholesale options. 
SHIPPING
We ship to all EU countries. For more information on shipping to non UK addresses please refer to our shipping page.
DISCLAIMER 
As with all food and supplements, it is essential that you do your own research to decide if this product is right for you. It should be used as part of a healthy, balanced diet and should not be a substitute for regular exercise. While we believe that these products can be beneficial in many ways, they should not be taken instead of conventional medicine. Consult your doctor first if you suffer from any health problems or are pregnant or breastfeeding.