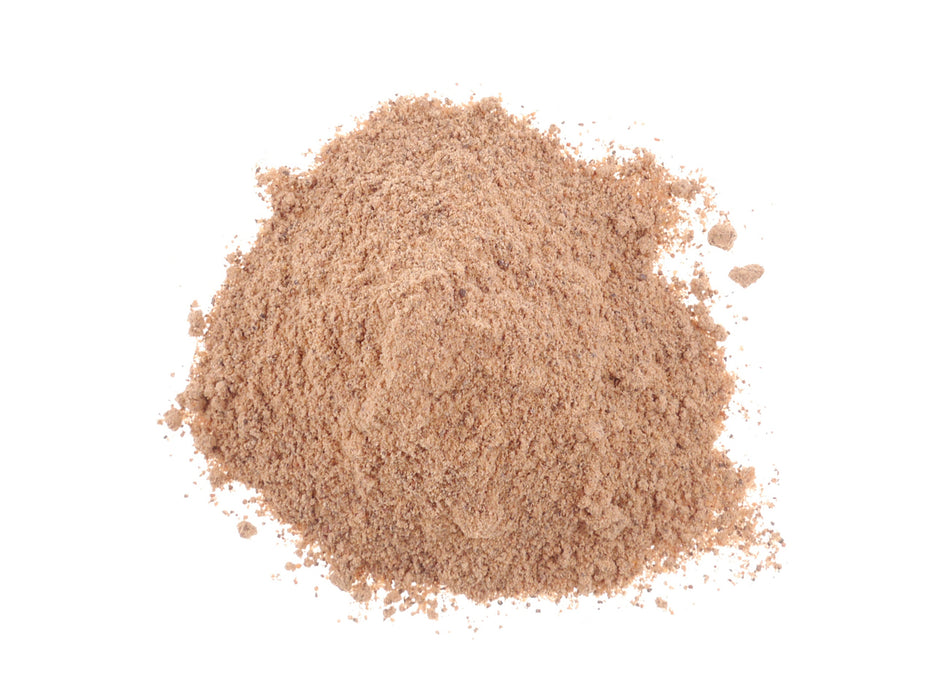 Why it's great quality
Made purely from guarana seeds, our guarana is processed at low temperatures to ensure no nutrients are lost. With an antioxidant profile similar to green tea, our guarana seeds are packed with nutrients such as vitamin A, potassium, iron and calcium. 
100% pure guarana powder. Nothing added, nothing taken away. No additives or preservatives. No nasties. 
The guarana seeds are collected, cleaned and milled into a fine powder with a caffeine content of 3.9% or 39mg per gram, making it a great alternative to coffee. In fact, lots of people find the caffeine in guarana gives them less of a 'jittery' feeling compared to standard coffee – a great selling point for your health-conscious customers and anyone into wellbeing and self-care. 
What it's for
With a slightly earthy, bitter taste, the flavour of guarana comes to life when mixed with a little sugar (try our coconut sugar for a more natural option). With its high caffeine levels, guarana is the perfect ingredient to boost your natural energy drinks. Just as great mixed in water, juices or smoothies, we recommend using 1 - 2 teaspoons per serving.
Contraindications: None.
Suitable for vegetarians and vegans, raw and kosher diets and those on gluten and yeast free diets. 
WHERE IT'S FROM 
Guarana is native to Latin America and has a long association with the Tupi people. In their native tongue, guarana means "fruit like the eyes of the people." 
Our guarana is straight from the Brazilian Amazon, where it is cultivated by small scale farmers. 
Environmental impact 
Growing and harvesting the plant guarantees local Brazilian producers and suppliers of guarana a stable source of income and strengthens their communities. 
Demand for the fruit is fuelling continual improvements in production. This benefits soil quality, helping to preserve the local environment and biodiversity. 
Nutritional Information 
Nutritional Information (per 100g)
PACKAGING AND SIZES
We use resealable packaging to make sure our products are fresh and tamper proof. The pouches stand up on your shelf, nice and proud.
Packs range from 25g to 30kg.
Want more than the largest amount listed? No problem! Contact us for wholesale options.
SHIPPING
We ship to all EU countries. For more information on shipping to non UK addresses please refer to our Shipping page.
DISCLAIMER
As with all food and supplements, it is essential that you do your own research to decide if this product is right for you. It should be used as part of a healthy, balanced diet and should not be a substitute for regular exercise. While we believe that these products can be beneficial in many ways, they should not be taken instead of conventional medicine. Consult your doctor first if you suffer from any health problems or are pregnant or breastfeeding.